Nude, Lace, Capes ? All the Season trends ticked here at Samantha Peach Masks
Now we love lace here at Samantha Peach,  as anyone who knows our designs will agree, and so we were v pleased to see the trend for all things lace continuing for the A/W 10 Season ( Marion Cotillard in Dior in July Vogue below)
Even better is that this Season we've thrown a bit of nude into the mix, now nude and black lace is just the most stunning combination – managing the tricky combination of looking elegant and sexy at the same time..( see below Gossip Girl's Jessica in Versace)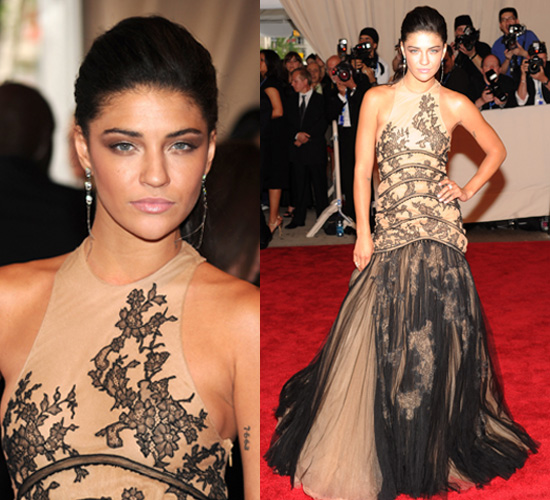 ..and so here in the Masquerade World we unveil our new designs for this Season, designed to perfectly complement any of the Nude or Black Lace dresses, or worn with any Little Black Dress it'll make you bang on trend without having to do anything else..
But our Piece de Resistance is our Limited Edition 
Nude Lace GaGa Venetian Mask
 – one of our luxury range of authentic Venetian masks, with layers of nude lace in homage to the Great GaGa..
These will also work deliciously with anything in Camel this season too, so you could throw a Topshop Camel Cape over your Black Dress, add one of our masks and you are the Original and Most Stylish Caped Crusader!
Or if you want the most Glamorous Cape in the whole wide world, we've got a Limited number of Nude Feather Capes left
So when you find out that this years Xmas Do is Masquerade, or your Best Friend decides to make here Birthday a Masquerade Party this year, you know where to find us
Leave a comment
Comments will be approved before showing up.
---
Also in News
We've been building our Pinterest boards recently and have seen some really beautiful looks using make-up to create a masquerade look without the mask. We've pulled together some of our favourites with video tutorials so you can give them a go yourself! Check our Pinterest board for extra inspiration. Top tip: give your look a …
Competition Giveaway
Another Royal Wedding, with a bit of Hollywood to boot..